November 18, 2023
Fairfield Halls, Park Lane, Croydon, London CR9 1DG
Witchfest International the largest Witchcraft festival held in the World, returns to Fairfield Halls, Croydon on the 18th of November 2023. Witchfest features up to five talks/workshops each hour with subjects on a wide range of Witchcraft, Wiccan, Pagan, Heathenry, Occult and Mythological subjects. The topics of the workshops, or talks range from popular Pagan fiction to Aleister Crowley and everything in between.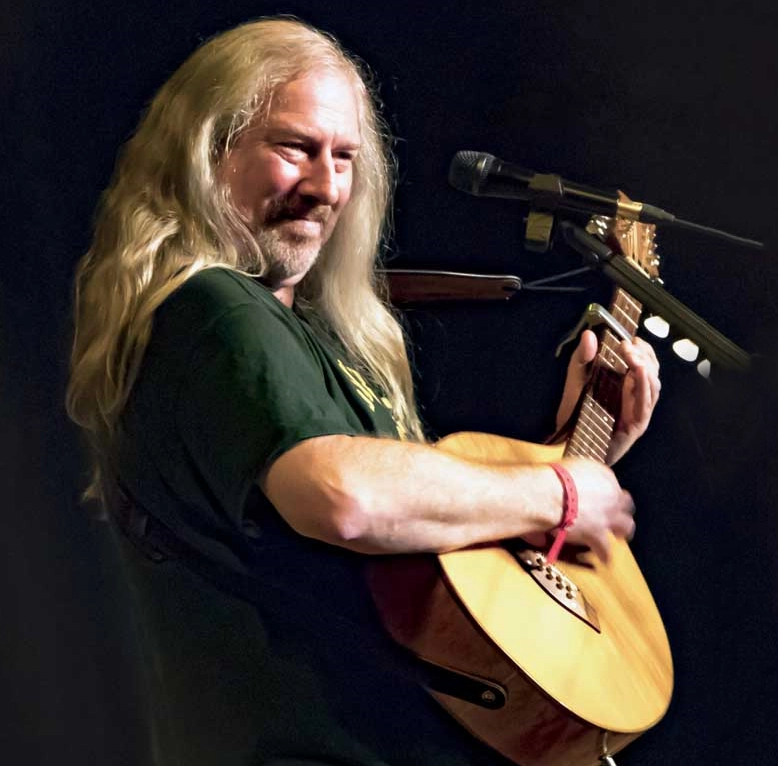 Damh the Bard
A modern-day Bard whose spirituality and love of folk tradition is expressed through his music, storytelling and poetry. Drawing on the Bardic tradition, his performances are both entertaining and educational, speaking directly to the heart, and never without a good splash of humour
Green Diesel
Hailing from Faversham in Kent, the folk-­rock band Green Diesel first emerged in 2009 and take their inspiration from the depths of English folklore and legend and the classic folk-rock sound of their predecessors Fairport Convention and The Albion Band.
Folk-rock in grand style with energy to light up the crowd. Green Diesel features songs inspired by the darker side of folklore. Sinister spirits and bloodstained tales weave their way through many of their songs backed by the signature Green Diesel sound. English folk, red in tooth and claw.
Shindig! – 'a band with roots deep in the native soil, playing their own electric interpretations of ancient English music and crafting originals that fit seamlessly alongside the traditional tracks'
Inkubus Sukkubus
Inkubus Sukkubus are a British goth and pagan band, formed in 1989 who have been described as one of the most enduringly popular underground Goth and Pagan bands in the UK
The Witching Tale
The Witching Tale are Katharine Blake (Mediaeval Baebes, Miranda Sex Garden) and Michael J York (Coil, Current 93). Blake and York meld ethereal vocals and traditional instrumentation with analogue electronics and field recordings. Their eponymous debut album, a black celebration of the magical power of eroticism, was met with critical acclaim.
The 23 Enigma
The ultimate rock band, that if talent and music was directly linked to success would be a household name, a worthy successor for Zepp in the 2020s
The 23 Enigma is the result of their reformation and financial chaos… and so our story starts. From within the void, Mummiai that of discord and chaos, came the idea of our Enigma. Nonsuch Park (of all places) in Sarf Laandan set an epic scene for two young pioneers. From under a whirl of Van Gough skies and beside a sundial came a great delusion of granduer, so great that syncratic events followed its spawning 23 fold.
Dave Sears and Chris Hancox were on the verge of World fame that never came. (Do you remember Flight 16? No? It's ok. Neither does anyone else). An uncanny yet erie psychedelic haze that wasn't really there engulfed the park. "Look how down the moon go!" Time had ebbed away in Dalian style and a great electric flash struck away a decade. A death, a rebirth. The 23 Enigma, double 1 and half of 6. Julain Eccelston had crossed the peripheries and now stood inside. Ceremony concluded, everyone shake off the excess.
Molch
This band delivers noisy heathen metal you will love.
Using an ancient method inconceivable to the modern mind, Molch were transported from an unknown age through the fog of aeons to this pitiful year of our Lord 2023. Adherents to a long-forgotten apiary cult, Molch produce ritual noise invocations known to disrupt time, derange the senses and obliterate the ego. Few have communicated successfully with these entities but survivors of their ceremonies report psychic degradation, chronic insomnia, and sudden and total contempt for the so-called counterculture of the 21st century. Submit to them
Entertainment
Pentacle Drummers
The Pentacle Drummers have grown into the premiere drumming troupe in England, and have performed all over the country at events small and huge. Often imitated, but never equaled.​
The Pentacle Drummers' main livery is green and red and our tatter coats and face paint and kilts help lend a theatrical touch to events. At medieval festivals we enter into the spirit of the events by adopting full medieval attire. At the Sussex bonfires however we adopt a much darker look. You will recognise us by our more sombre costumes and make-u
Witching Hour Rock Club
The traditional Witching Hour Rock club runs from 10pm to 2am in the morning, with the Amazing DJ Rem. There are tables around the edge of the dance floor to chill out and chat with friends and a full bar that even sells Mead.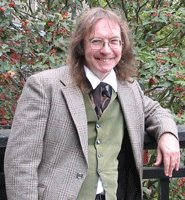 Ronald Hutton is both the senior Professor of History at Bristol University and the Gresham Professor of Divinity at London. Author of eighteen books, and eighty-six essays in academic journals and collections.
This talk is designed to show what is currently known about the builders of the world's most famous prehistoric monument, and about their methods and original purpose. It also tries to show what we cannot know about it, and the different ways in which it has moved the human imagination over the past millennium.
Best selling author of over twenty books on Witchcraft. High Priestess and Elder of the Kitchen Witch Coven and online School of Witchcraft. Known as The Kitchen Witch she also loves cake.
Let me take you beyond the sabbats and into folk lore and festival. Journey with me to discover how to celebrate the year in your own way, connecting with your local area and how you practice. Come on and re-invent the Wheel with me!
Pete Jennings – a legend in his own lunchtime: so Heathen he can't pass a quietly sleeping innocent village without visiting it to rescue the gold, silver, women and mead.
As Pagans and Witches we sometimes get ourselves into peculiar situations, which are frequently misunderstood by other people. It is just as well most of us have a good sense of humour! Pete Jennings recalls some anecdotes from both his own and other peoples experiences. The Gods and Goddesses like a good laugh at our expense sometimes.
Author and Priestess whose published work includes Circle for Hekate (2017) and Hekate: Liminal Rites (2009), Artemis: Virgin Goddess (2006) and Visions of the Cailleach (2009). She lectures and facilitates workshops internationally for both private groups, as well as pagan, occult and general audiences. When not engaged in writing, or publishing books as the director of Avalonia, Sorita can be found creating a forest garden on a hill in Glastonbury, where she shares a home with her partner, son and a fluffy white cat.
The Torchbearing Goddess Hekate was worshipped at crossroads and entrance ways in the ancient world, as well as in temples and sanctuaries. Join me in an exploration of devotional and magical practices you can use to deepen your experience of Hekate's magic.
Lynn Picknett and Clive Prince are authors and contributors to TV series such as Forbidden History and The UnXplained with Wiliam Shatner. Their book, The Templar Revelation – now celebrating its 26th year – inspired The Da Vinci Code.
Lynn and Clive will be talking about their latest book, When God Had a Wife: The Fall and Rise of the Sacred Feminine in Judaism and Christianity, showing how the ancient goddesses and their priestesses have won through against the patriarchy's oppression in the two great religions..
Christina is the founder and guiding light of Treadwell's Books. A scholar historian by training, she has written a book of poetry from the beginnings of the craft "Dreams of Witchcraft" and The Treadwells book of Plant Magic
Wicca coalesced in the 1930s / 1040s, with friends coming together and sharing imagery, poetry and feelings about the divine. Christina Oakley Harrington talks about the earliest attested concepts of the two deities, and promises a few surprises along the way. Christina Oakley Harrington PhD FRSA is the founder and managing director of Treadwell's Books in London.
Mhara Starling is a native Welsh speaker, born in North Wales. She is a Swynwraig, a Welsh folk Witch, and author of Welsh Witchcraft.
In this talk we will explore Witchcraft and Magic within a Welsh cultural context. Come along to discover Welsh beliefs pertaining to Witches, Witchcraft, and the Magical Arts. We will be delving into the connection between magic and a belief in Fairies, Welsh cursing traditions, and how one might be able to infuse their modern day magical practice with the magic of Wales!
Dr Angela Puca is a Religious Studies scholar specialising in Paganism, witchcraft, shamanism, and magic-practising traditions. She is also a digital academic and hosts the YouTube channel, Instagram, and TikTok Angela's Symposium, where she disseminates academic research on the same topics.
This talk dives into Chaos Magick, a unique way of magic that's all about results rather than complex rituals. We will unpack how it simplifies magic, focusing on what's effective. Key elements include Sigil Magick, where you create personal symbols to influence your reality. We'll also discuss 'Kia,' Chaos Magick's term for the pure essence of self. Lastly, we'll touch on the creation of gods and beings for specific rituals. This will thus offer an overview of how Chaos Magick combines psychology, symbolism, spirituality, and techniques to offer a new paradigm for magic practitioners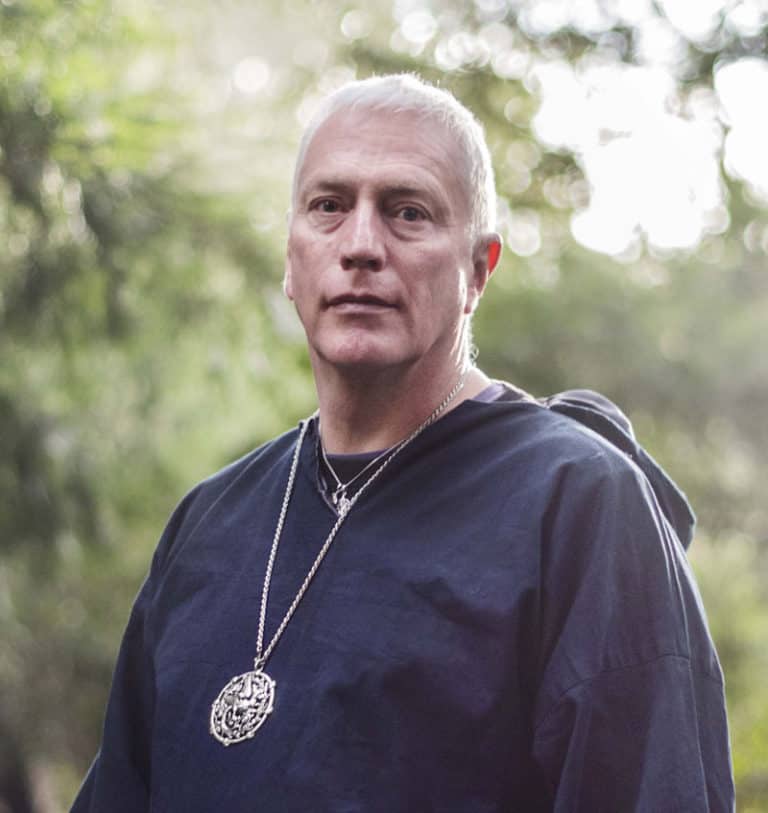 Regular speaker at pagan events and has mentored witches for over 20 years. He facilitates The Wickham Coven, The Wild Witchcraft Conference and holds an MA in Religious Studies
An appraisal of the image and nature of Witchcraft.
Charles Geoffrey Leland's 1899 publication introduced Diana's daughter, Aradia, as a seditious messianic figure.
This talk considers some ideas and magic that can be reclaimed in modern witchcraft.
BARBARA MEIKLEJOHN-FREE is a Celebrity Witch and known as The Highland Seer. She is a High Priestess and author of 10 oracle decks & 6 books to date. She is a hereditary, eclectic and solitary witch who was initiated into the Craft when she was just 16 years old.
Barbara is a bestselling, award-wining author, teacher, advocate and protector of the great Earth-centred traditions. She has taught mediumship, trans-mediumship and shamanism at Arthur Findlay College, Edinburgh College and the College of Psychic Studies, London.
Barbara draws on her extensive work with indigenous cultures from around the world, and weaves this together with a deep understanding and wisdom of the ancient landscape of her own Pagan heritage. She hosts rites, rituals and ceremonies across the world and is considered the UK's best-loved custodian of ancient ways.
Are you a witch who is drawn to shamanism? Are you interested in hedge witchcraft? Since the beginning of time, the shamanic/hedge witch has melded together the use of plant and animal wisdom, healing, otherworldly travel and trance within their craft. As you stand at the threshold of power and place you will journey into unseen territories to discover the ancient arts of witchcraft and Shamanism which imbues the practitioner with life changing self initiation.
FLAVIA KATE PETERS is a Celebrity Witch, High Priestess and best selling author of 10 oracle decks & 7 books to date. Recognised as the UK's leading elemental witchcraft expert she is a teacher of natural & ancient magick. Flavia Kate trains others through her magickal professional certification courses at the College of Psychic Studies, London, and is a regular Presenter on the Mind Body Spirit & Pagan circuits. Flavia is both a Scent and Moon Priestess, working medium and clairvoyant, whose television appearances include Celebrity Haunted Hotel, Lightworker's Guide to the Galaxy, along with various guest slots for BBC Radio. She regularly graces the pages of Spirit and Destiny, FAE, Witchcraft & Wicca magazines. Her authentic approach and authentic expertise makes her a most sought-after wisdom keeper. Her mission is to keep the magick of the Old Ways alive!
When you call upon the Dark Goddess for powers of extremity or for her gift of transformation she will strip you bare of all that you have known, and then quietly waits for you as you sink deeply into an abyss. Hers is a journey through the Dark Night of the Soul and not for the faint hearted! But what she offers in return is beyond measure and you will emerge from the darkness stronger, wiser and more powerful than you could ever imagine. Join Flavia, best selling author of 'Reclaim Your Dark Goddess', to meet your shadow influencers from Baba Yaga, Hel, Sheela Na Gig and Cerridwen to Queen Maeve, The Morrighan and The Cailleach and discover which Dark Goddess is pulling your strings at this moment in time. Time to embrace your shadow-side, reclaim your sovereignty and step into your personal power!
Cyber-pagan and solitary practitioner from Dover, UK. A contributor to Children Of Artemis events and many local pagan projects and groups, his first book 'A Path Laid Bare' (2013) is available from The Wolfenhowle Press, with his 'House Of Kiya' series of booklets on various magical subjects and the first in a new series on Kemetic practice
Kevin has been a frequent and popular speaker at Witchfest for many years, this time is different, instead of a talk on one of his pet magical topics he will be following his successful run at Edinburgh Fringe closing the UK tour at Witchfest! This show will be recounting as many as possible of his favourite stories from ancient Egypt be it of the gods, of adventure and magic and maybe a little bit of love…
An occult charged horror show that is a work in progress that will be heading to next year's Edinburgh Fringe. New material that has yet to be performed (some yet to be written!) and who knows where we will end up. There will be tales of magical goings twisting in unexpected directions and mixed with other wonderful horror stories.
Laura Daligan is an artist, witch, tarot reader, teacher, fire dancer and one of the original 'YouTube Witches'. Witchcraft consultant for the British Museum and studying a Masters in Viking Studies.
The old Norse myths and sagas are brimming with tales of animal / human / god shapeshifting and magic. From Freyja's Falcon cloak, Odin's Ravens, to Loki's infamous encounter as a mare, animal spirits are essential components in the stories and myths of the gods and heroes in the Viking world. Working with animal spirits can support and empower our own personal magical practice and in this talk, we will discover the purpose and powers of shapeshifting in the myths, and also work on our skills of communing with our own animal spirits.
Ruth Bayer is a photographer, artist, and High Priestess of the Bricket Wood Coven. Living at the centre of the London Pagan scene since the 1980s, Ruth has published several books ranging from her music photography to the ghosts of London.
Born In Salzburg, Austria, Ruth grew up with the tales and sagas of the surrounding mountains. She has always been particularly fascinated by the myths and legends of Alpine Goddesses and 'The Wild Women' – whose Central European Celtic roots have been largely neglected in modern paganism. She will be discussing their sources and connections, and the deeper understanding it has given her to her own beliefs.
Moira Hodgkinson is a witch and author with over thirty years of experience in the craft both as a solitary witch and in coven settings, and is a guest speaker and workshop leader at pagan festivals and events.
Raising power and bringing dynamic energy to your magic is one of the key elements to successful spells. This workshop will explore ways of making that happen with a cone of power or intense focus, as a solitary witch or in groups, with movement or stillness, with chants or silence. Bring in the zing to make your practical magic go with a bang.
Philip Heselton is a retired British conservation officer, a Wiccan initiate, and a writer on Wicca, Paganism, and Earth mysteries.
It has long been rumoured that on the eve of August 1940, a coven of witches gathered in the New Forest to create an immense surge of magical forces to aid Britain's fight in WWII.
In September 1939, Gerald Gardner, amateur anthropologist and collector of weaponry, began his training as an initiated witch with enthusiasm. Then war was announced and the future of Britain became uncertain, the threat of invasion from the German army loomed ever closer. Gerald put his efforts and knowledge to use in the Home Guard along with pieces from his private collection. Little did he know it would be his newly honed magical skills that gave him and his friends the power they needed to stand their ground.
This book, a blend of occult and historical fiction, has been made possible by the skills of the much-acclaimed esoteric novelist, Moira Hodgkinson, and the extensive research of historian of witchcraft, Philip Heselton. Real people and what they did are woven into this fascinating and exciting tale of commitment and sacrifice – the legendary 'Operation Cone of Power.
Stephanie is a Wiccan High Priestess and a wand making expert, she has been running wand workshops for many years at Witchfest
The Wand Workshop is a practical session that allows you to create your own wand with the benefit of expert tuition. All materials are provided and you can take your wand home with you as a memento of the day.
Lifelong practitioner of the Western Esoteric Tradition, with a particular interest in Thelema and Crowleyana.His first book, "The Aleister Crowley Manual: Thelemic Magick for Modern Times" is out now via Watkins Publishing.
What was it really like being a Witch in the early years, from someone who lived through it, As a member of the iconic Alex and Maxine Sanders coven, Mary Rand has a unique perspective on the early history of Paganism.
Druid, a diviner and an environmental anthropologist, whose research deals with how myth, culture and ritual shape our connection with the natural world.
Witchcraft and Druidry are deeply entwined spiritual paths that share many rituals, gods, and mythologies in common. But what lies beneath these superficial similarities?
Can you be a Druid and a witch? And how can Druids and witches work together, to re-enchant the world and combat the environmental crisis?
Join Dr Jonathan Woolley, a Druid, diviner and environmental anthropologist to experience the fundamentals of contemporary Druidic practice, and learn about how Druidic work can nourish our creativity, heal burnout, and build community.
You will find out how the popular image of the Druid as an eccentric old man with a beard conceals a diverse, inclusive, and global fellowship of those who seek beauty and connection in every aspect of life and fight to protect the natural world with enduring wisdom.
We all live very busy lives in increasingly small spaces, but you don't need fancy tools, robes or marble halls to practice magick. Magick is truly for everyone because all you need is a will set in stone.
Rik Kiddle is a Norse historian, and a national UK speaker given a number of different talks across the UK on Norse Mythology, Viking History, Runes & Rune divination. He also is very known for his active workshop he created on Modern Sigil Magic Through Rune Binding.
A talk on the Norse Creation Myth and the beginning of the Norse worlds . How they were created, the Norse tree of life, and also the realms within the Norse mythology.
Diane is best known as an author, writer, speaker, event organiser and co-owner of Veneficia Publications, Ginger Fyre Press, and Highschool Horror, as well as the longstanding Arlahes of Clan Dolmen
Giving those tried for Witchcraft a voice and the importance of telling their stories and remembering their lives.
Jenny is a Solitary Pagan Witch, who has written for Witchcraft and Wicca Magazine and contributes to Children of Artemis often. She is also a co-host of the podcast Witching Around
A Heathen for a few decades, wanderer of magical traditions, and leader of many ceremonies, lectures and workshops on the subject of the Northern traditions of Europe. Andre is a regular speaker at Treadwell's Books.
Runes are multi-layered, in their meanings, and usages. Today they are mostly known as a divination tool, and they are great for that, though very different from other systems like Tarot. They can also be used for magical purposes, to influence our outer world, and on a deeper layer of practice, they can be tools for self-knowledge, and self-transformation.
These different layers of practice can interact and complement each other, further revealing the mysteries of the runes themselves, and the mystery of our own Being.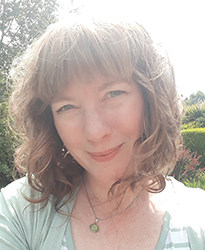 Joanna van der Hoeven is a Hedgewitch, Druid, artist, photographer and YouTuber. She has written best-selling books on different aspects of Pagansim, and lives in a quiet village on the Suffolk coast with her husband.
There is so much more to Hedge Witchcraft and Hedge Druidry than simply being a solitary practitioner. Here we discuss hedge riding, working with liminal spaces and trance practices which are at the heart of hedge traditions
Angela Barker Fenix Flames. Angela has been taught from a young age the ways of magic, herbs, divination, Candles, Crystals and working with the moon. With over 30 years of experience in witchcraft, she is a very knowledgeable Witch. Her business is Fenix Flames she makes Herbal incense, Sprays, anointment oils and Candles. Her publishing company Fenix Flames Publishing publishes books on the Occult with her authors Patricia Crowther, Philip Heselton, Moira Hodgkinson, Marian Pearce and Jonathon Argento.
Crystals, learn about the different shapes and energies of crystals. Learn how you can use them for different purposes ie healing, protection and psychic. Also learn how to use a pendulum.
Priestess for 40+ years. The UK Coordinator for LifeRites and Senior teacher on the LifeRites Foundation Course. Trustee of Pagan Seminary, Pagan Chaplain and Author.
Handfastings have never had legal status in England or Wales, but that may be about to change. Soon we may need more experienced pagan priestesses and priests, and all the additional services that are now the exclusive province of the Church of England.
This talk shows the way forward, both if you would like to be legally handfasted or if you would like to officiate at others handfastings.
Raegan Shanti is an eclectic Pagan witch, specialising in the use of dance and movement for magical purposes and the intersection of Hinduism and Western Paganism
Explore the world of mindful movement and spiritual dance, learning about how movement is used in various traditions and how to incorporate it into your practice. Contains practical participation, accessible to all
She is the author of 'The Art of Lithomancy' and 'The Water Witch: An Introduction to Water Witchcraft', and runs her own website which also offers free courses on a range of magickal subjects
The practice of tarot reading has been around for hundreds of years and is still one of the most favoured methods of divination out there today. But we can use tarot for so much more than just divination! Join Jessica Howard as she takes a look at how you can use the energy of your tarot cards to strengthen all manner of magickal workings. Whether you're performing large and complex rituals, or simply reciting a mantra in the mirror in the morning, the energy of the tarot archetypes can aid us all in our personal journeys.
An author and researcher committed to studying folklore and the esoteric since the late 90's. In addition to her published works, she has also consulted on exhibitions and her research has been integrated into artists projects. Vikki lives in the rural New Forest with her young son, hens, horses and one spirit cat.
The New Forest was a nucleus for the modern esoteric movement. But what underlying traditional New Forest lore and superstition may have influenced this? We explore the ancient landscape and magic of the New Forest.
Elisa Gray is an electric witch, Priestess of Cerridwen and Shamanic practitioner. Influential article writer and author of the book 'What Maketh the Witch?' Elisa is well learned in the history and development of witchcraft as an ancient and modern day practice.
CerrIdwen is the Lady of magic and mystery, the dark mother Goddess of transformation. In this talk I shall be looking at Cerridwen's story and development as an influential figure in witchcraft – as well as at the trees, plants and crystals that can be used to worK with her in our every day lives.
Free Community Tickets for Witchfest International
Although we do our best to keep our tickets as affordable as we possibly can offering as much value for money as possible, we know that many people are struggling right now, and might not be able to afford to attend the event. Thanks to the generosity of the community we are able to offer a limited amount of free tickets to those who really wish to attend Witchfest International, but due to the current economic climate, are not able to do so. We are so honoured to be part of such a kind community, willing to support each other. We cannot wait to be able to start awarding these tickets. Click here for the nomination form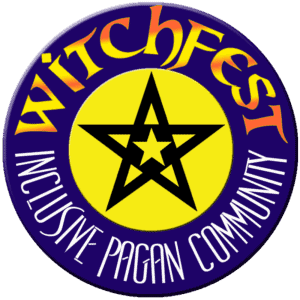 Venue Location